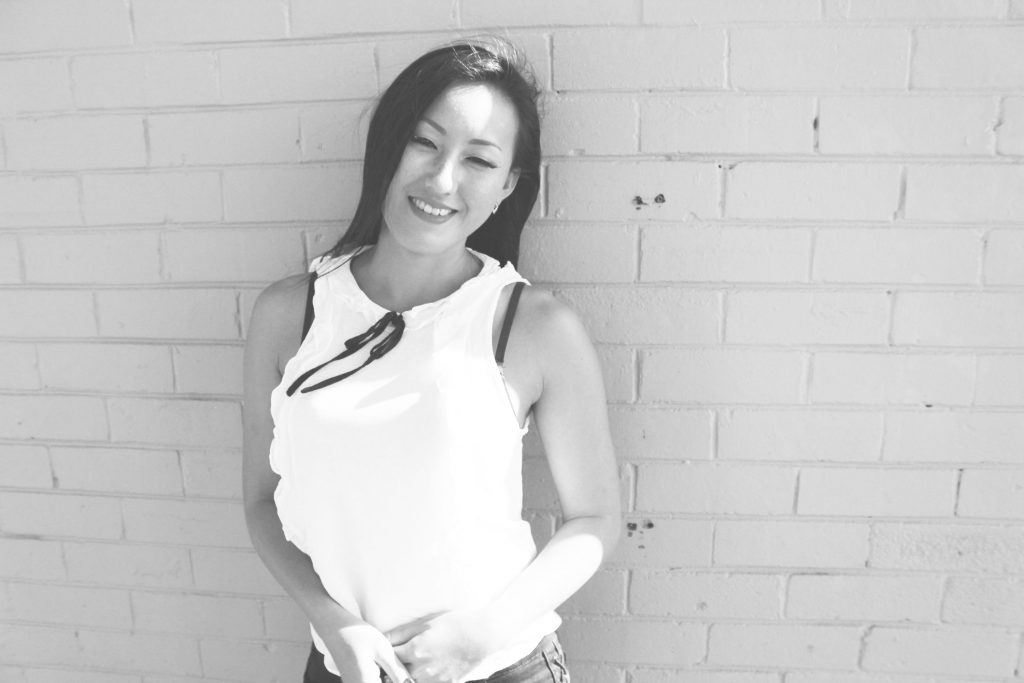 ---
Hello Beautiful SAS-sy Ladies!
I'm Katie Wang and I'm passionate about helping smart, attractive and successful women make a breakthrough in their love life, to make sense of why they're attracting or not attracting quality men, and how to get the great love and high quality men they want and desire.
If your dream is to gain the devoted affection and commitment of strong, successful and quality men, then you're come to the right place!
I'm a firm believer we must "become" the person we wish to attract. If you want a quality man, you must show up as a high value high quality woman!
Therefore my other mission is to help you evolve into the best version of yourself so you can embody a high value woman who easily gains and keeps the attention and devotion of high quality men!
If you're with me, I know you're no ordinary woman and don't want to settle for no ordinary man. Therefore my content is specifically tailored for women of excellence.
As a woman of excellence, you have acquired skills that has served you well in life, skills like:
The ability to LEARN.
The ability to PRACTICE what you learned.
The ability to have CONFIDENCE in yourself to carry out the things you've learned.
These are important life skills and building blocks to mastering the very things I talk about on my website, videos and courses.
(Secretly you might feel like a "loser" for even needing to learn about love. I get it. I was once in your shoes too. We tend to assume if we're "amazing", we should just "get" love. However that kind of thinking is the very thing that holds us back. We falsely believe we shouldn't need to learn it, therefore we give up without even trying.
Remember, you're a woman of excellence, you have higher standards than the "average" woman. Why do you automatically assume you don't need higher level skills to attract a higher level man?)
Let me be your coach, mentor, guide and teacher to point you to the skills you need to learn and master. You will save yourself YEARS of trial and error and emotional heartache by taking me up on my offer. Trust me!
It took me years to figure this stuff out on my own. But if you're committed and open minded, you could get your love life handled in a matter of MONTHS. No joke!
Here are the fundamental skills you'll need to learn are:
How to be a high value woman.
How to use your feminine energy to spark emotional attraction.
How to make men chase and commit to you on their own (no manipulation, tactics or forcing involved!)
And how to do ALL of that by being authentic, genuine and honest!
I dive deep into these 3 key concepts in my FREE webinar presentation right here. It is some of the BEST training I've ever put together, and I think you're going to absolutely love what I'm sharing here.
I firmly believe if you take onboard these concepts and apply them in your life, you can not fail with men!
So, what are you waiting for, go here to register for free right here. You will not be disappointed.
Or you can keep reading. Another link will be at the end of this page.
Another life skill I highly believe all women (and men) need to master is mastery over your emotions.
In love especially, emotions are the primary thing that can either make or break that relationship.
So why are we not taught how to manage our emotions in school? Considering it's one of the most important life skills we can have?
I used to allow my emotions to run amuck in every one of my relationships. and promptly ran all of them into the ground. And for a long time, I had many walls up because I didn't want to "ruin another one" or be dumped/left anyway.
But managing emotions isn't about "stuffing them down", hiding them or trying to "change them" to something more positive – in fact, doing these things will often get you into trouble! But we're not taught how to manage our emotions in a high value and effective way.
I want you to know, there IS light at the end of the tunnel.
There is a way to overcome the obstacles you have or think you have, and it's not "better communication" or "more quality men".
You know what is possible?
A few years ago, I finally got fed up. And even though the rest of my life wasn't "perfect" and financially I was not stable. I threw all of that "stuff" aside and went to work on the ONLY thing that truly mattered – on myself!
I figured, every path ultimately led here anyway. Every success or failure stemmed from ME and would always lead back to ME. So why not work on me?
I focused on my love life FIRST because I knew love was the thing that would affect every other part of my life.
I mean, I didn't see much point in being financially successful or live in a beautiful home, or have great things, or experience great places when I'm SINGLE and have no one intimately I could share those things with. Celebrating my wins "alone"? No thanks. And as amazing as friends are, the truth is, it's just not the same.
I was also too smart to think I'd somehow be "fixed" by having "success". Having a beautiful home, more money in the bank, more stable career won't automatically "fix" you and your love life – in fact, it will probably make everything harder because men don't care about any of that.
So I got to work on myself. I went "all in" on myself.
I started to re-discover who I was, what I wanted, what I was thinking, what my thought process entailed and questioned everything!
I wanted to really understand myself. And I took everything I'd learned over the years about personal development, dating, relationships, male psychology, human psychology, attraction… and just took MASSIVE action.
And within a few SHORT months (I think less than 3 months) I met the man of my dreams – the man who would later become my husband.
Here's my handsome hubby, Brad and I, being stupidly in love.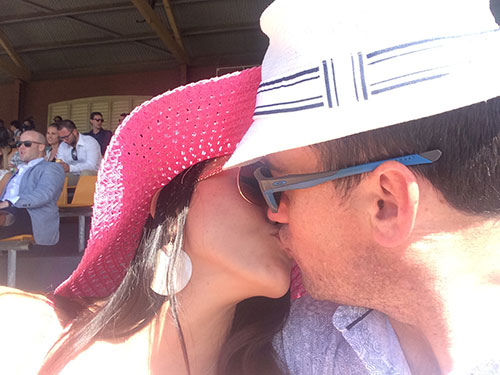 7 months after we started dating, we got engaged and now we're married with a beautiful 18 month old.
This is what you can expect when you do the "work" on yourself. Not on building a career or trying to have a "perfect" life, but actually looking inward and doing the "inner work".
And now, I do live in a beautiful home, with a business I love, financially stable, AND a beautiful family to come home to as well – that is the best part. When my man randomly surprises me and comes and gives me big hug and kiss – with adoration and desire in his eyes – it melts my soul!
And THAT is why I do what I do.
It's not impossible. It is very POSSIBLE. It is expected even – when you do the work on yourself!
Take action right now – it will be one of the best decisions of your life!
Applying for coaching with me. Spots are limited as I can only take on a small handful of clients at a time.
So what are you waiting for? Apply for coaching with me and finally get the most amazing soulmate relationship of your life!